High Speed Aluminum Stanley Fire-Rescue 32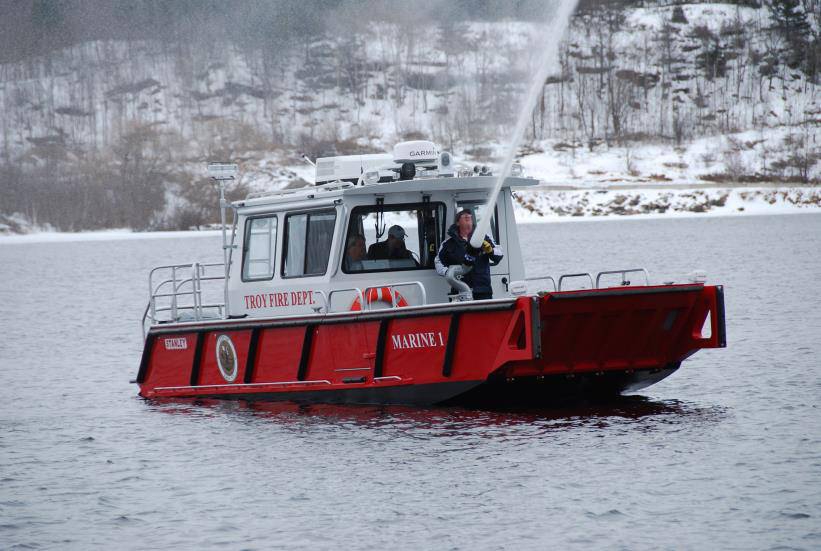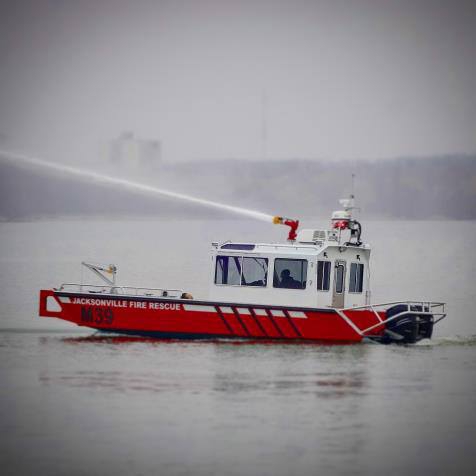 Stanley 32 Fire-Rescue




Standard Configuration

Max speed
40 knots fully loaded
L.O.A.
32'7
B.O.A.
10'
Weight
14,300lbs
Discharges
Monitor/Handlines
Engines
Twin 350hp Yamaha 4 stroke
Options
Aft or Center Cabin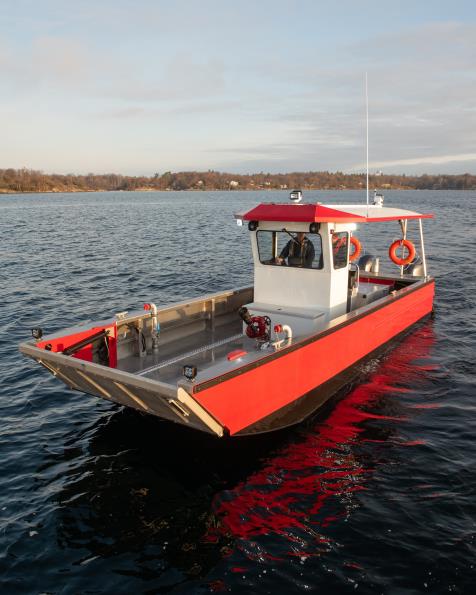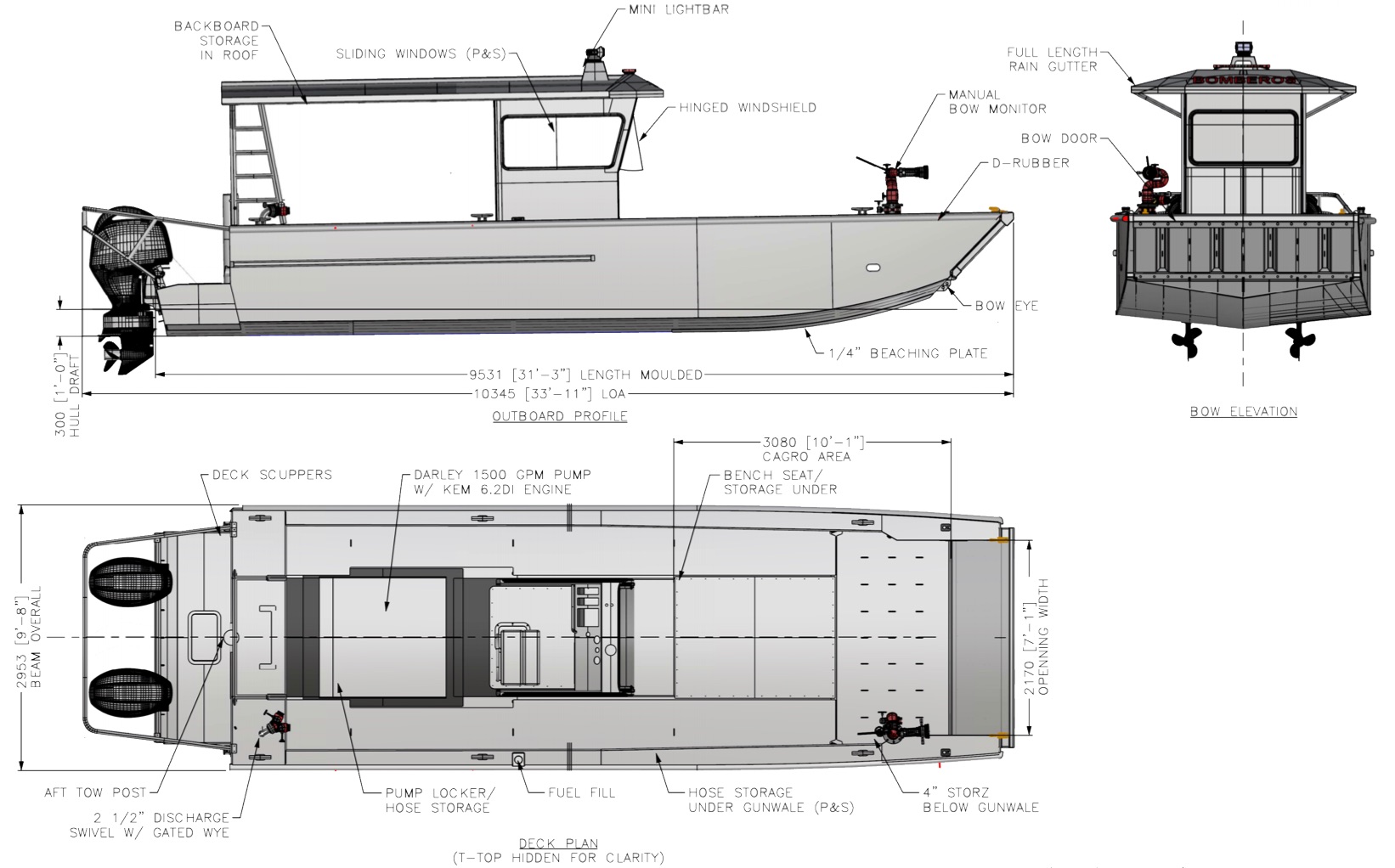 We custom design and manufacture all our fire and rescue vessels to meet the specific needs of each customer. We offer landing craft and regular hulled designs.
The Stanley Fire Rescue is based on the fully proven Bullnose landing craft platform that has been in service since 1988. There are hundreds presently in service around the world operating as heavy duty landing craft workboats. The advantage of a landing craft in a fire application is obvious; landing on beach fronts, waterfront homes, hotel or condo complexes, and do not require docks.
Our conventional Fire Rescue models are all about rapid response and lower crew demands, on a versatile trailerable Fire Rescue platform. Simplicity is the key to these boats, with easy maintenance and repairability. Our Fire Rescue boats come with MetalCraft's standard 10 year hull warranty, and is fireman tough. These boats pack a huge punch for their small size, and can be safely beached or get into the smallest of marinas.
Ask a MetalCraft representative about our large list of options.
Fire systems
The Stanley Fire Rescue 26 and 32 can carry either a small portable pump or a 500 GPM up to 1000 GPM Darley pump skid and multiple monitors, hose connections and large diameter shore connections.
The Stanley Fire Rescue 32 can carry a Darley 1500 GPM pump which delivers 2000 GPM at 150 PSI using MCM's proprietary sea chest design and piping runs.
Or the boat can carry vehicles that can deliver equipment to shore units, or lay hose and relay stage firepumps from the lake to the fire with large diameter pumping, up to 2000 GPM. Our longest known relay run was 1.75 miles at the 2019 Deer Park refinery fire in Houston.
Rescue
The Stanley Fire Rescue is designed to operate like a high performance patrol boat, while serving like a pick up truck on the water. It is capable of carrying large numbers of people for mass evacuations. For example, the downed plane in the St Johns River. The Jacksonville Fire Rescue 32' pulled right up to the wing and loaded 30 people at a time.
Design
The design is offered with several cabin versions: Center or aft Consoles, T-Top versions, 3 sided cabins, enclosed narrow or full width cabins and walk through cabin variants. Cabins are typically mounted aft but we also offer center mounted cabins. Cabins can be built with breathable air and can accommodate a CBRN pressurized cabin air system.
Patient berths can be set up in the cabin or on the foredeck with raised lockers or hinged seat/berths.
They are useful for diving, water rescue, carrying equipment or even ATVs and can carry and support larger fireboats by carrying totes of foam additional fuel for long running fire or rescue events.
The Stanley Fire Rescue 20, 24, 26 and 32 offer several various dive and rescue arrangements, using the bow gate, and/or port and/or stbd side dive doors.
The boat is offered with multiple deadrises to achieve the performance & stability you require for your particular operating profile. We offer deadrises up to 18 degree deep V hull shapes.